"Katsu" is short for tonkatsu, a Japanese pork cutlet that is breaded and deep-fried, with a crispy texture on the outside while remaining tender on the inside. "Sora" means sky, which stands for our promise that we deliver premium tonkatsu that will take you to new heights, with a wide variety of premium options open to you.
Our Japanese master chef knows that at the heart of the  perfect tonkatsu is premium pork meat. That's why we  serve our dishes with four kinds of world-class pork: Iberico, Kurobuta, Shimofuri, and Sakura. Each pork has its own unique flavor and texture, but all are of the best quality—marbled, flavorful, and naturally tender without the use of chemical tenderizers.
We take the concept of premium options to our other dishes too. Instead of being limited to one type of side, each Set order will give you access to an unlimited buffet bar with multiple types of rice, soup, and ingredients to create your own custom salad. The ability to create an infinite number of combinations allows you to have a unique dining  experience each time.
Katsu Sora takes pride in serving one-of-a-kind dishes. We are the first restaurant in the country to serve Juugokokumai Rice. It is a premium 15 rice blend that includes white rice, corn, barley, millet, sesame seed, and black bean—providing the health benefits of brown rice with its high fiber and nutrients, but with a softer texture and a better flavor. We are proud to have it exclusively available in our Iberico Pork and Kurobuta Pork Tonkatsu Sets.
With our attention to premium pork, quality ingredients, and a diverse selection of choices, we deliver an authentic Japanese dining experience that is on a class of its own.  You will taste the difference.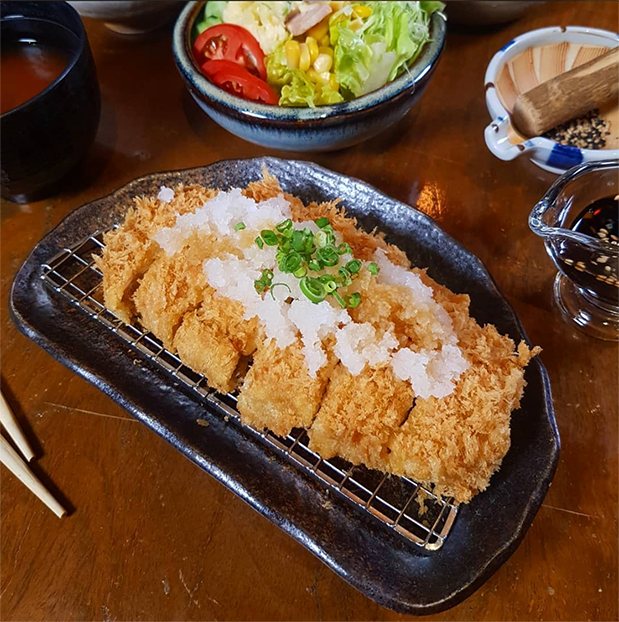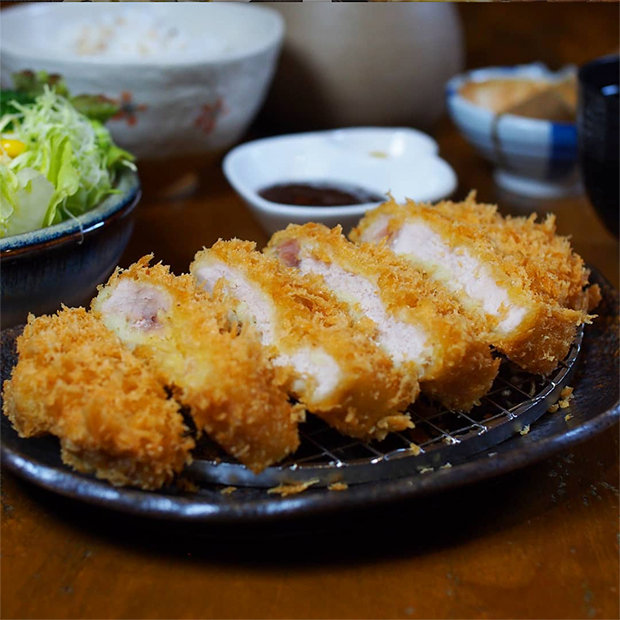 Choose from four (4) types of amazing pork, each with its own flare.

Bite into a tonkatsu made with the world's most sought after pork meat. it's so highly marbled, juicy , and sweet that it melts in your mouth. This is the height of the premium pork experience.

A tonkatsu made with the most prized heritage meat from Japan. Kurobuta is finely marbled, moist, and flavorful with a delicate meat texture. A solid choice for every pork connoisseur.

Hailing from Spain, Shimofuri is your gateway to the delights of marbled meat. Shimofuri is more marbled, delicious, and moist compared to  your usual pork. Its intramuscular marbling means that every inch is saturated with flavor, instead of just the edges of the cut.

A tasty option that is lean but tender. This pork was raised and processed in Canada, and has passed through one of the strictest food hygene and safety standards in the world. Sakura is the perfect choice for health-conscious pork lovers that want pork on the lean side, but still flavorful with a bit of marbling.
The Katsu Sora Menu
Katsu lovers rejoice, a full appetizing menu awaits at every visit to Katsu Sora.
Come on over and experience katsu dishes and more.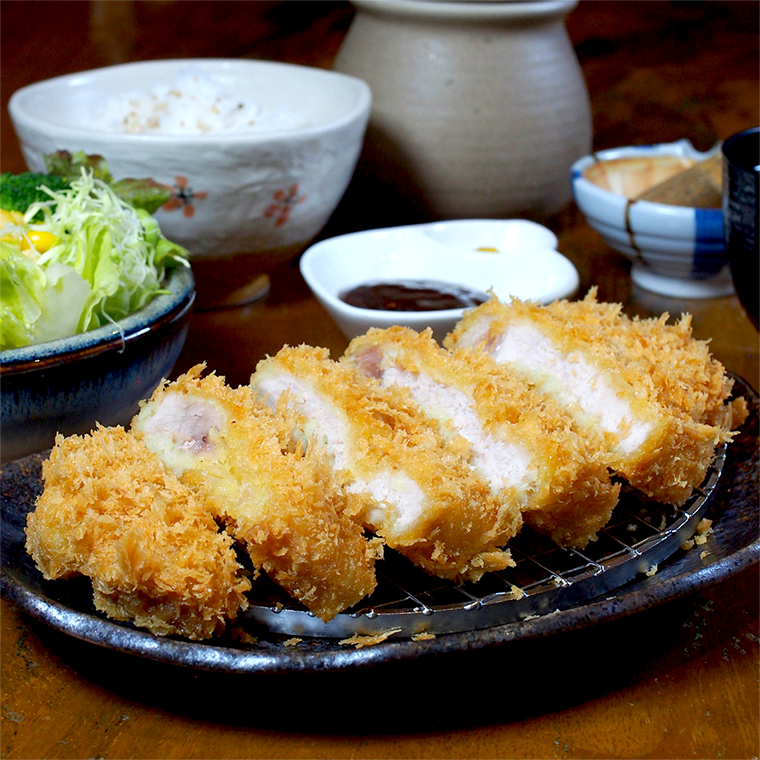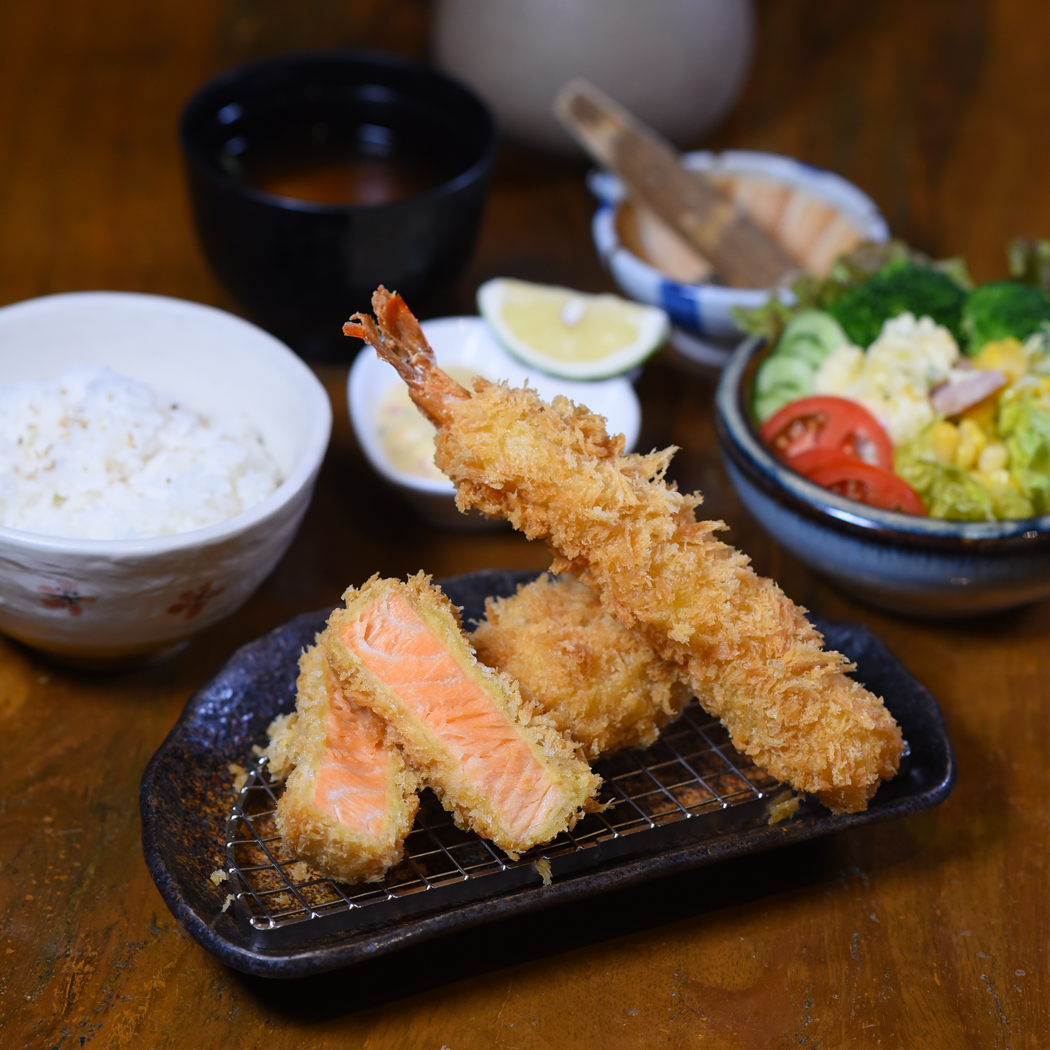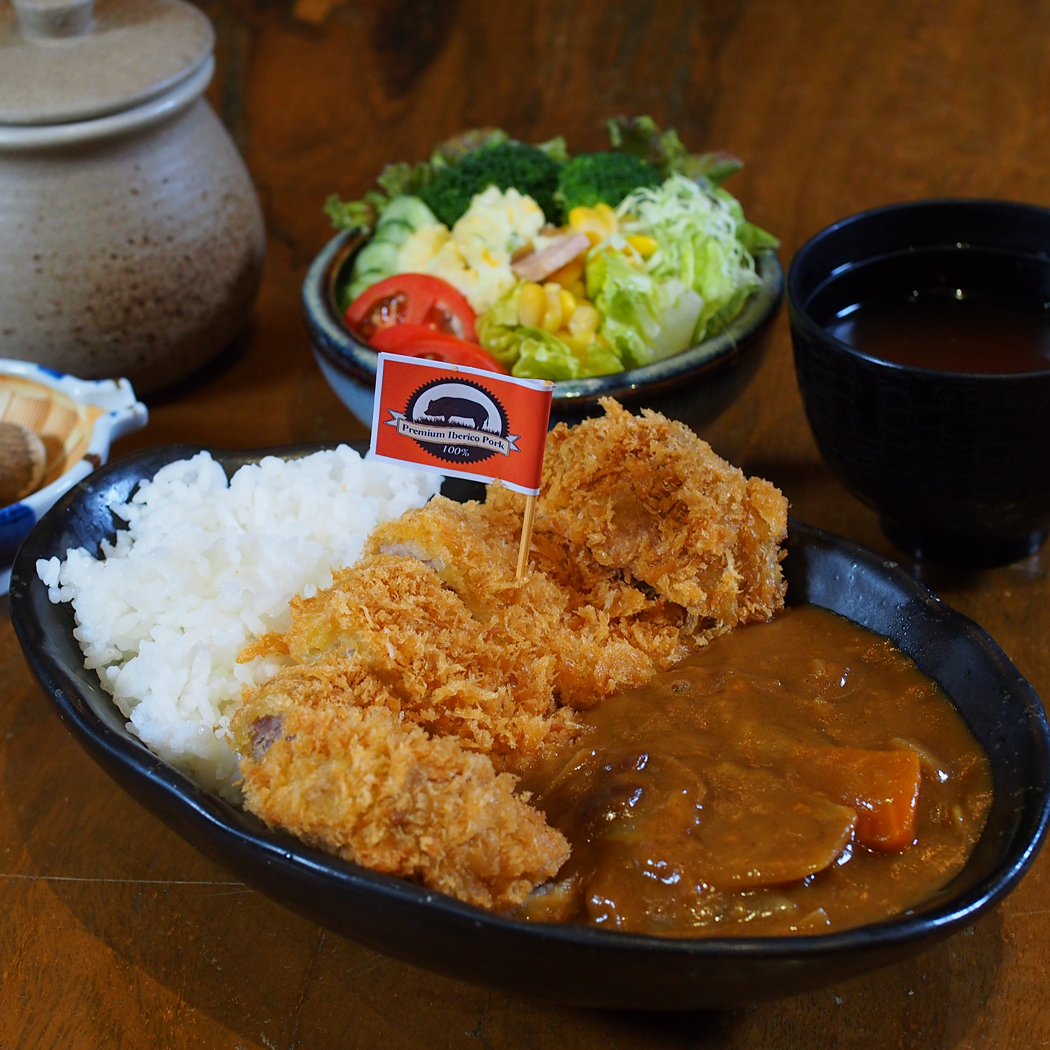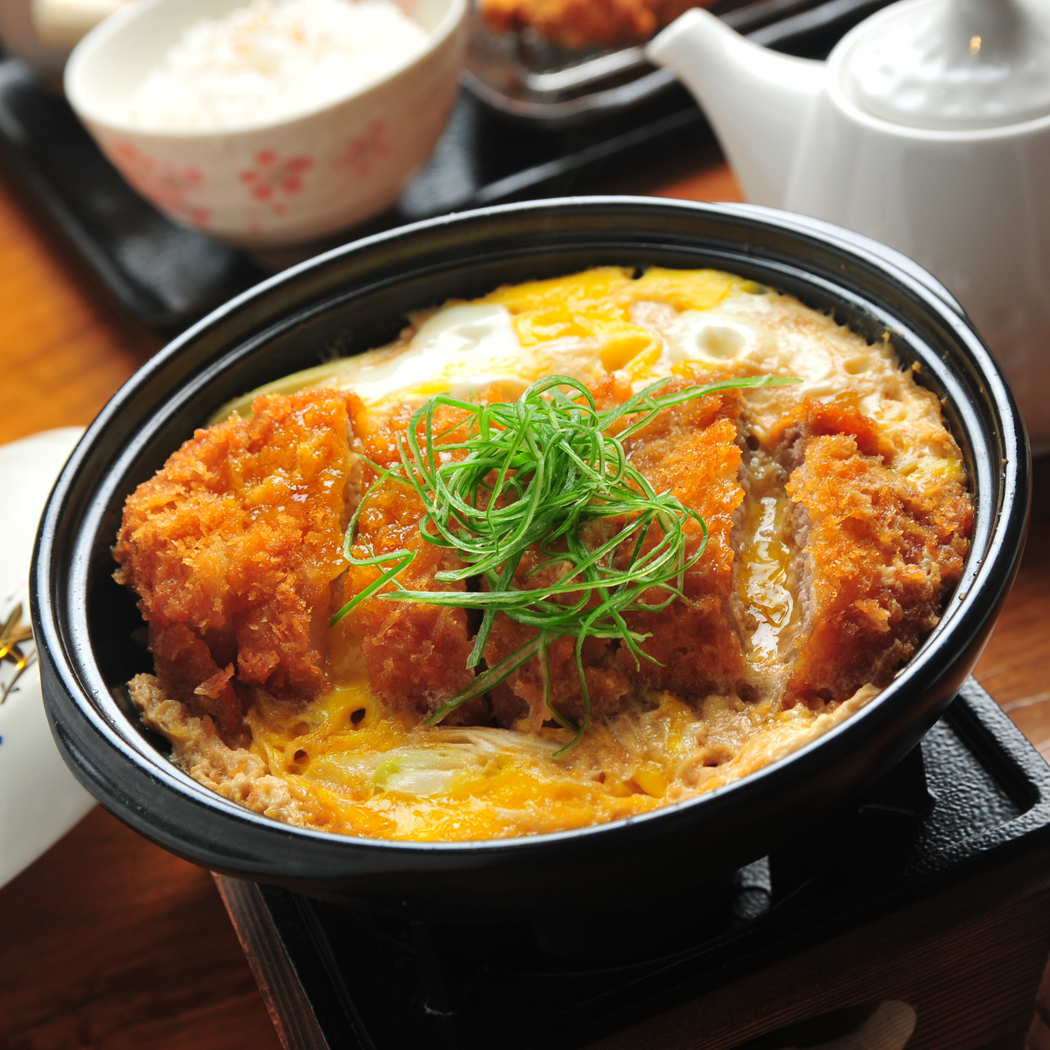 CLICK HERE FOR THE FULL MENU
In House Salad Buffet Bar
Aside from delicious katsu, our in-house salad buffet bar sets us apart from competition, giving top value for money.
Have your fill of salad, soup, rice ,and fruits free with any Katsu Sora set order.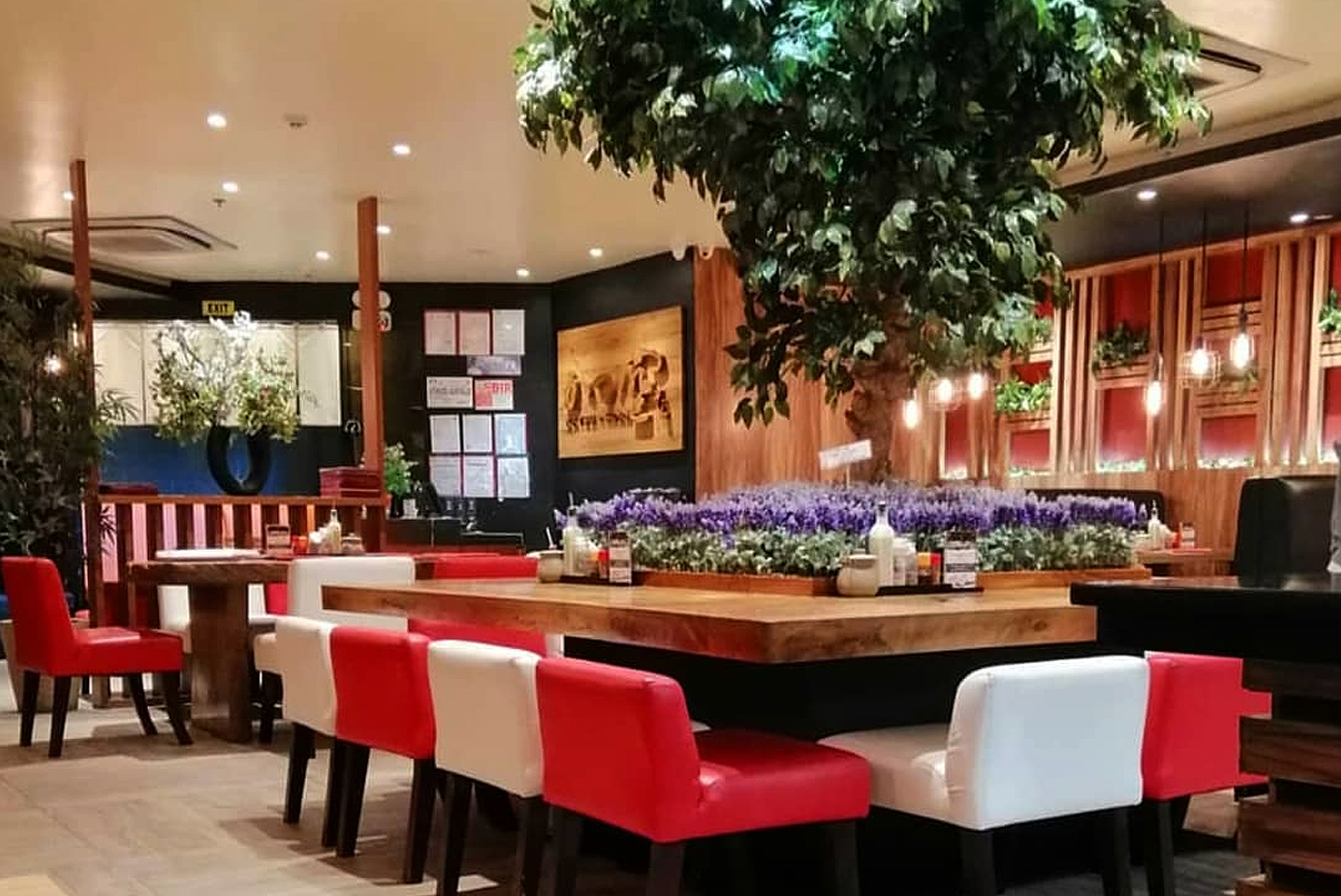 TRINOMA
Level 4 Garden Restaurant Trinoma Edsa Cor North Avenue, Quezon City
Mobile: 0917-8305766 / 0917-8306141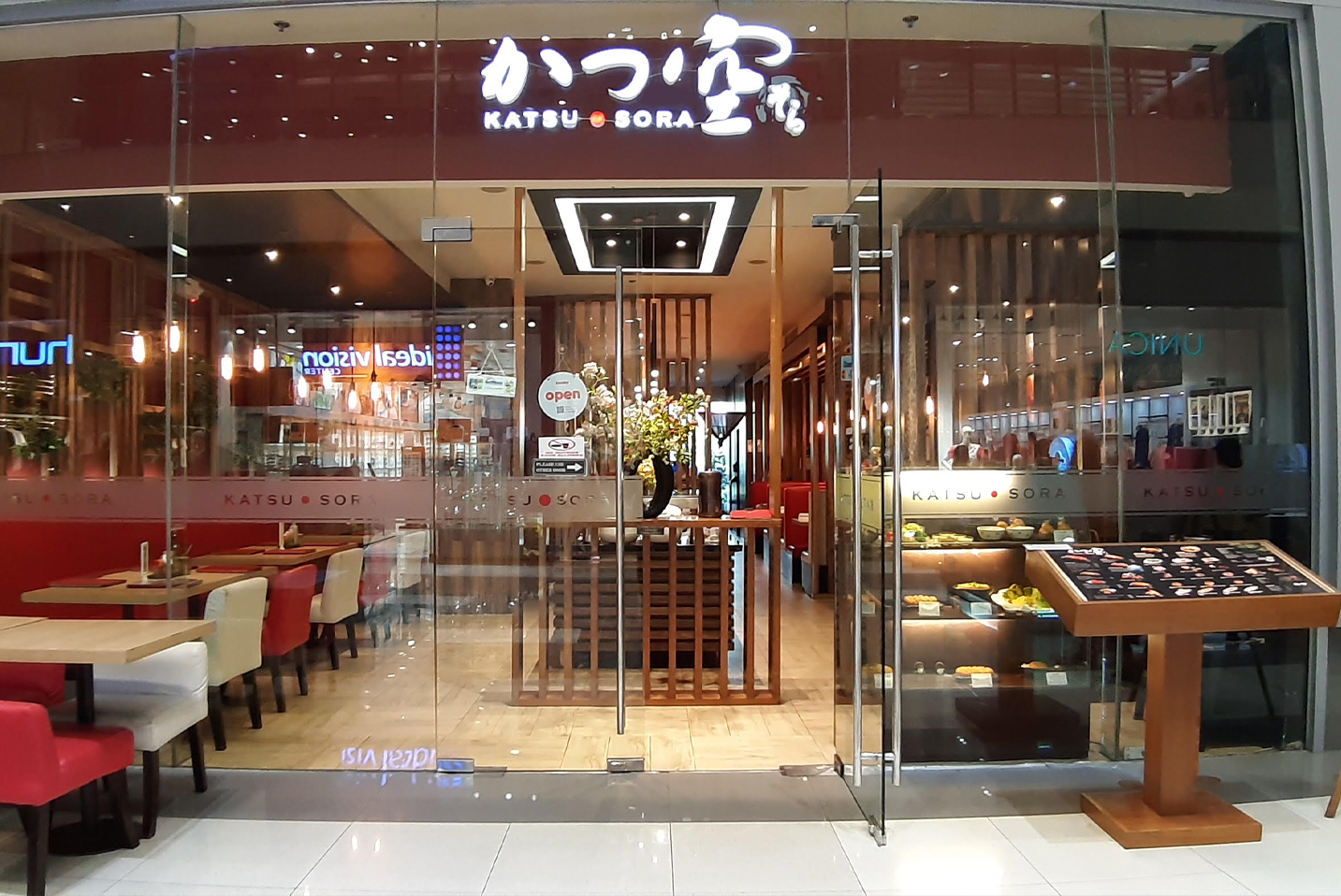 SM BF PARAÑAQUE
2/F SM City BF, DASA, BF Homes,
Parañaque City
Mobile: 0917-5735536 / 0916-5328284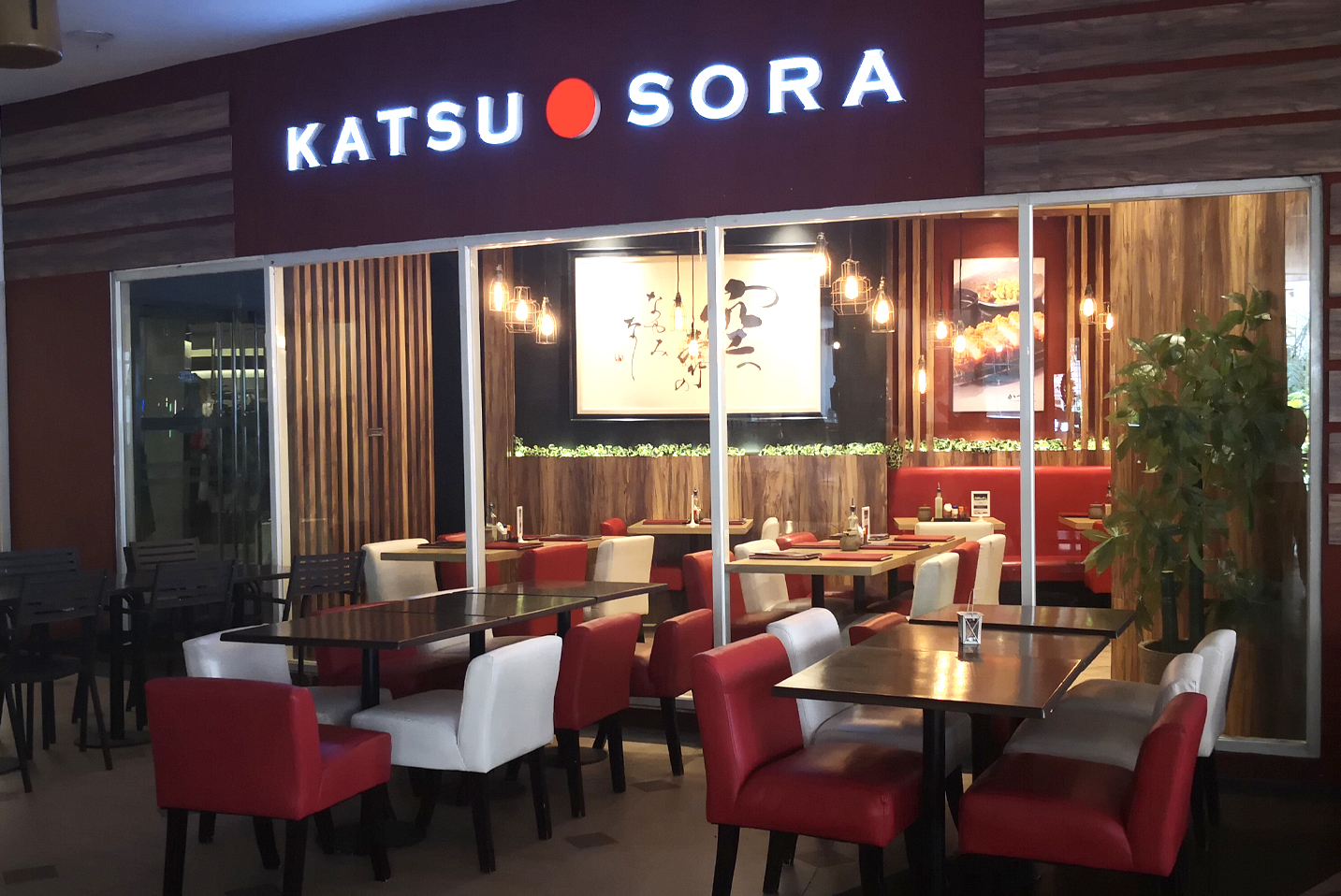 EASTWOOD CITY
2nd Floor Eastwood Mall Veranda, Eastwood City, Quezon City
Mobile: 0917-8243190 / 0917-8584249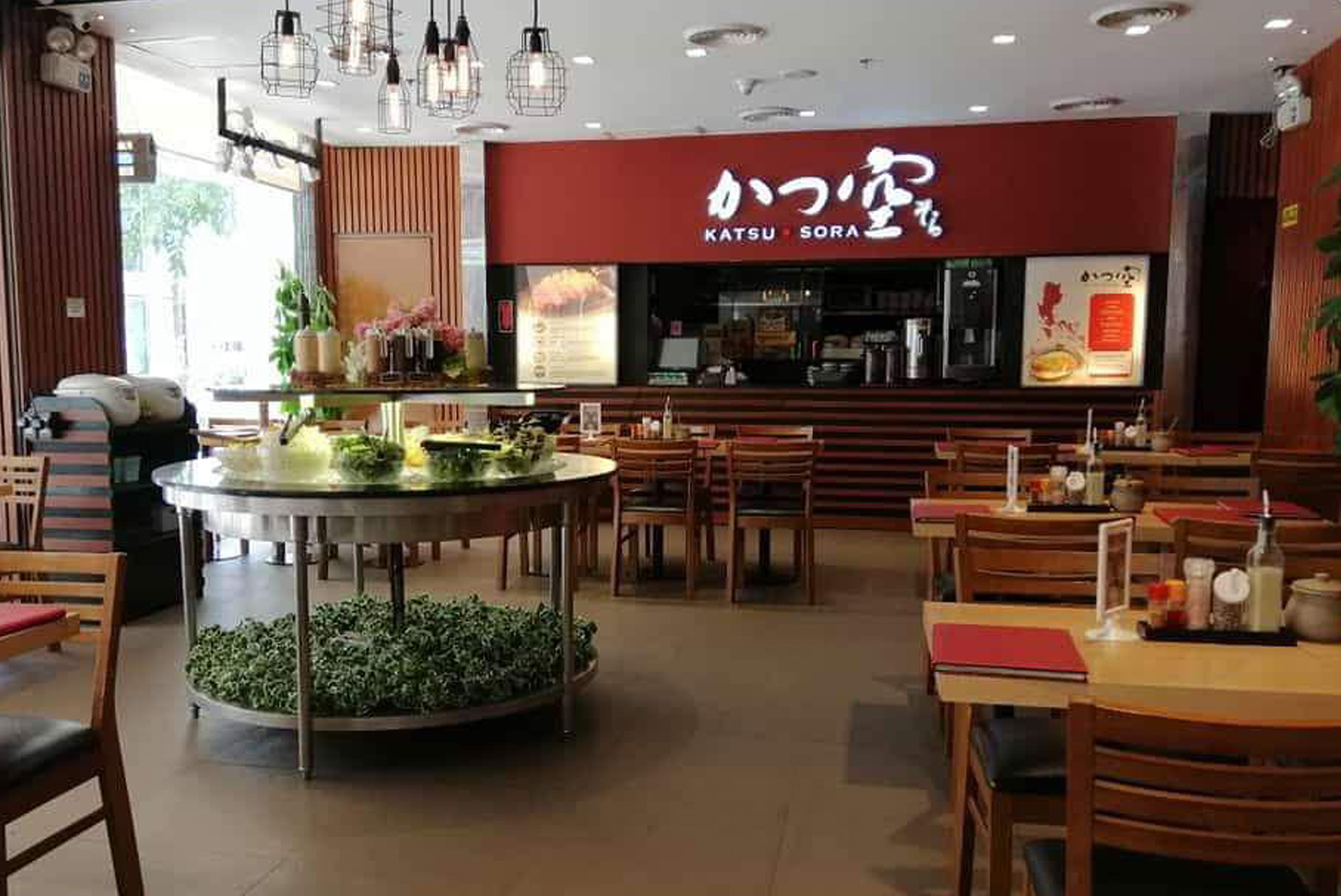 NUVALI
Ground Floor Bldg D, Ayala Malls Solenad 3, Nuvali Sta.Rosa, Laguna
Phone: (049) 544-4261
Mobile: 0917-6543636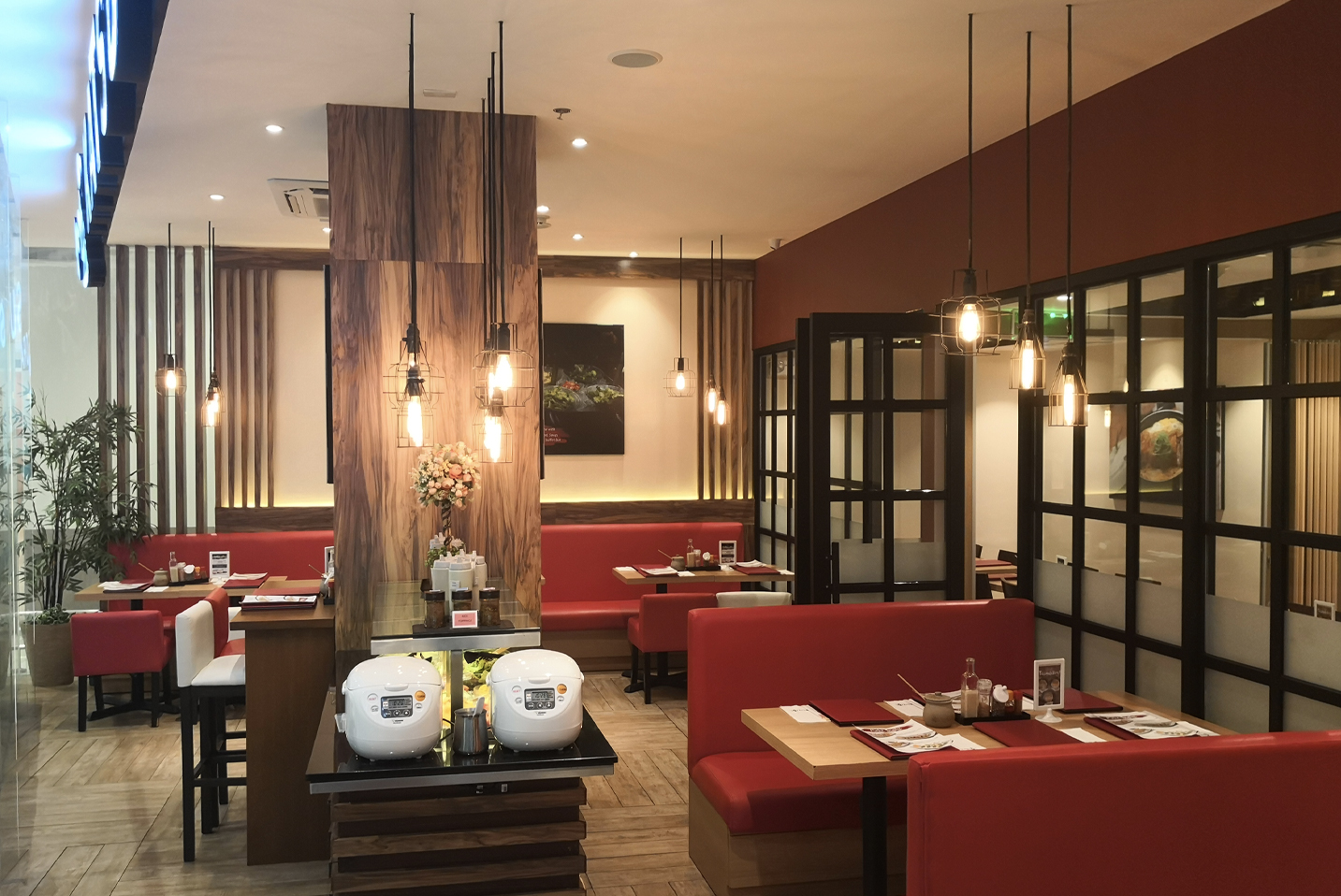 AYALA MALLS FELIZ
Ground Floor, Ayala Malls Feliz, Marcos Hi-way, Pasig City
Mobile: 0917-5736654 / 0917-6524006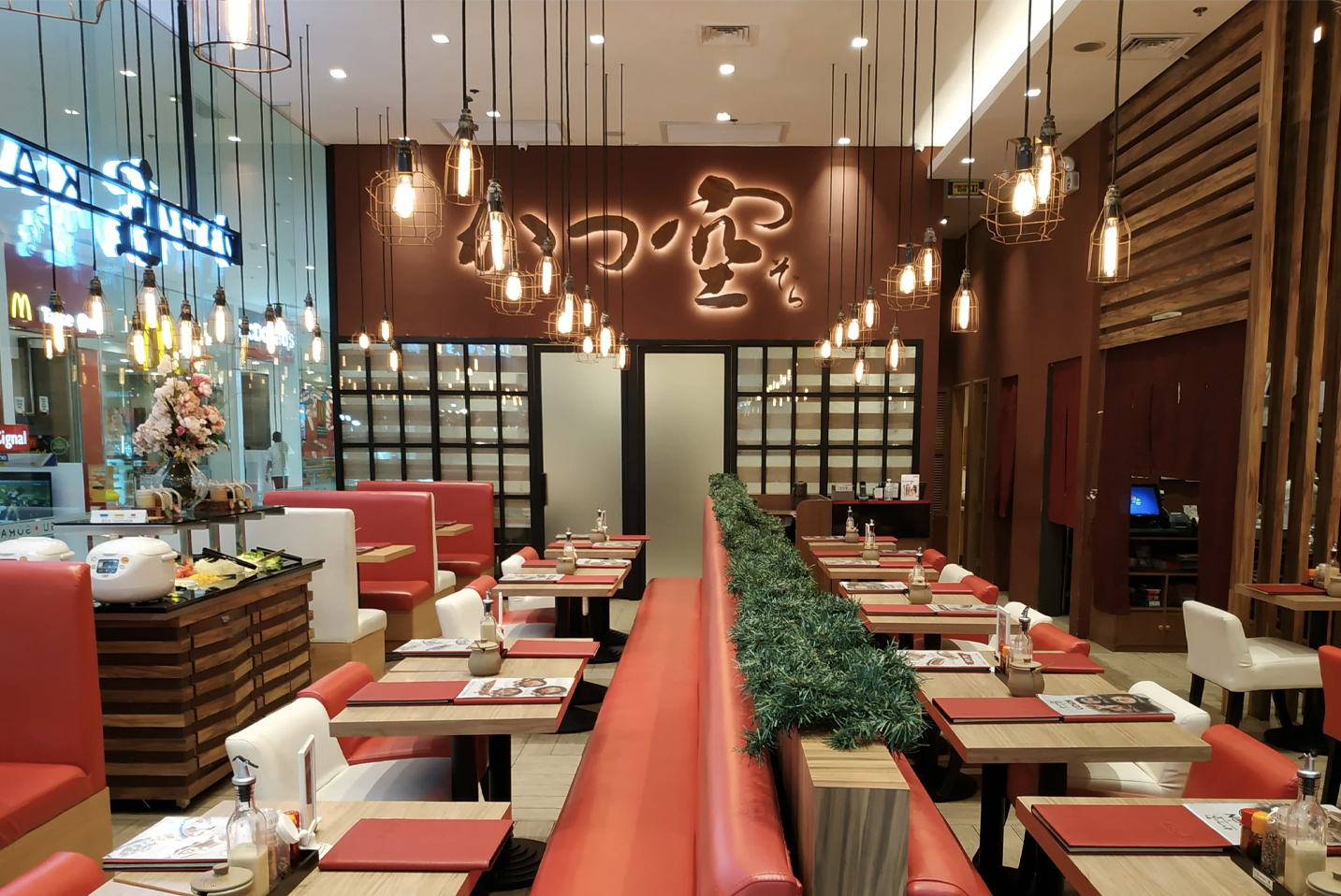 AYALA MALLS CLOVERLEAF
Ground Level Ayala Malls Cloverleaf, Balintawak
Mobile : 0917-8070784 / 0917-8369428